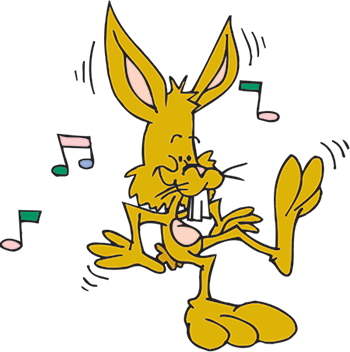 Jester the giant rabbit is so big he has his own bedroom in his owner's home – and Lyn Hobson admits her 20lb pet is 'spoiled rotten'.
According to a report in the Daily Mirror, Jester even sits on the sofa with her, watching 'Strictly Come Dancing' on the TV.
And he has three beds to rest his huge head, including one in his own room. Jester is a Continental giant, also known as a German Giant.
Lyn, 60, from Scunthorpe, in North Lincolnshire, told the Mirror: "Jester is the best pet anyone could wish for. His character is absolutely lovely, he's very loving, calm and well-behaved.
"Everything that I do he follows me along, whether it's watching television or doing the washing up. He's very sociable."
The retired chef, who lives with husband and ex-serviceman Peter, bought Jester last year, when he was just a few weeks old.