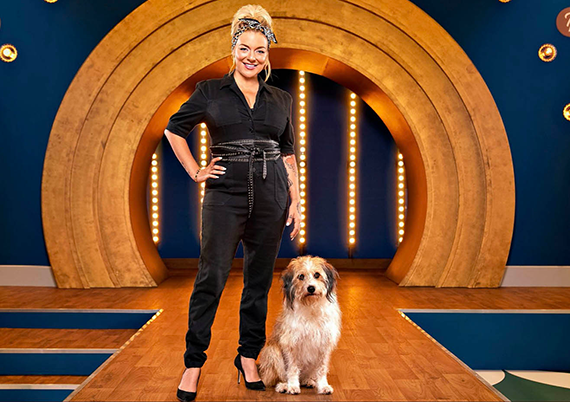 The hunt for Britain's best dog groomer begins this week as a new prime-time BBC One series called Pooch Perfect begins at 8pm tomorrow (Thursday).
Sixteen professionals compete in the eight-week series hosted by celebrity Sheridan Smith to see who can transform a selection of pets into the smartest pooches in the land.
Pooch Perfect is broken down into four heats, two quarter finals, one semi-final and the final. Each week, the groomers will reveal their creations on The Dogwalk, where the judges will deliberate over the week's canine contenders, and their owners are given the chance to see their newly transformed dogs for the first time.
The talent will be judged by professional dog groomers Colin Taylor, Verity Hardcastle and vet Bolu Eso.
"The professional dog groomers take this really seriously, it's their livelihoods at stake. They've trained their whole lives to do this and I had no idea how much skill goes into it," said Sheridan.
JUDGES
Colin Taylor has worked at the top of the grooming profession for over 25 years. Born in the UK, he moved to Hong Kong where he honed his skills before moving to the United States. He has been crowned International Groomer of the Year, and won the World Cup Grooming Games.
Verity Hardcastle is a certified Master Groomer and a member of the Guild of Mastergroomers. She is a multi-award winning dog groomer at championship level from Yorkshire and has recently won top awards at The Grooming Show, Great North Groom, Master Groom, Premier Groom, Love to Groom Scotland and  Groom Expo in America.
Bolu Eso is a member of the Royal College of Veterinary Surgeons, the American Veterinary Medical Association and the British Veterinary Association. He specialises in small animal medicine and has completed externships in the United States, India and the UK and is working towards specialising in surgery.
A trailer for the new series can be viewed at https://www.bbc.co.uk/programmes/p091vfhg