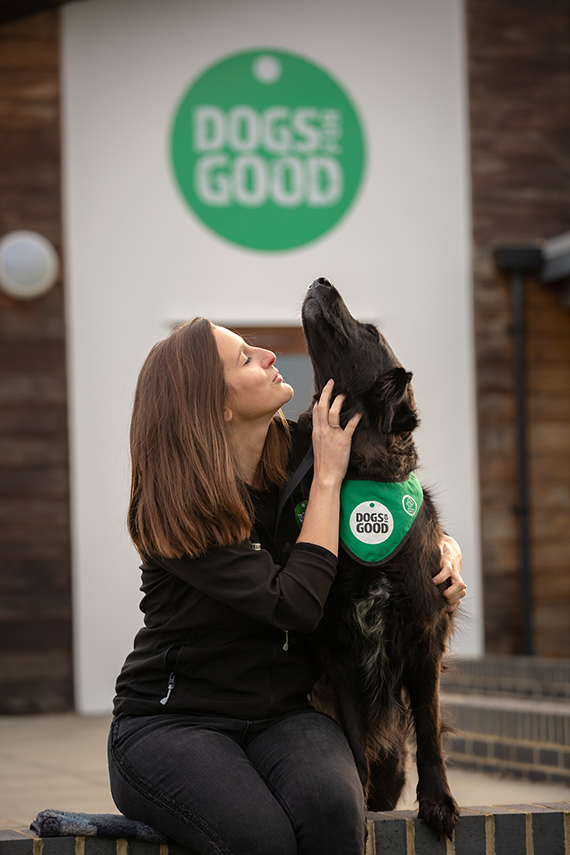 UK charity Dogs for Good has launched an online survey to find out what advice and support dog owners across the country would like to be able to access.
This new survey comes after a previous one, which was conducted by the charity in May, revealed that over half of dog owners in the UK were worried their pet would be anxious when they return to work in an office.
The charity provides assistance dogs to people with a wide range of illness and disabilities, including physical disabilities and working with children on the autism spectrum. It says it will use the survey results to offer advice to dog owners in the future about how to build a strong relationship with their pets.
Chris Muldoon, operations manager, said: "At Dogs for Good, we firmly believe that if we get things right for the dog, then we'll get things right for a person too.  We take time to really get to know our dogs and the people we work with and ultimately that helps us create really strong, supportive relationships that have the ability to change people's lives.
"We'd love to be able to use our knowledge and experience to help all dog owners – while most people don't want or need to have a highly-trained assistance dog, we know people love their dogs and benefit in so many ways from spending time with them."
To take part in the survey visit www.dogsforgood.org