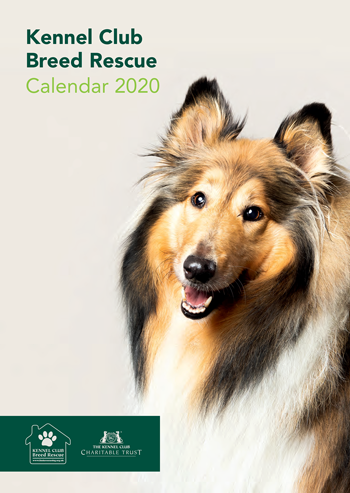 The Kennel Club Breed Rescue calendar for 2020 features 12 stories of dogs that have overcome the odds and are now settled into their new homes.
The calendar will raise funds for the Kennel Club Charitable Trust, one of the UK's largest charities dedicated to dog health and welfare.
The cover star, Tyler the rough collie, was rehomed from Collie Rescue (Rough and Smooth) at just four months old with many health issues. She wins £100 for her rehoming centre, while the other dogs featured in the calendar each win £50 for their respective welfare organisations. Donations are made by the Kennel Club Charitable Trust.
The money raised through the sale of the calendars will enable the Trust to continue to fund a wide variety of work ranging from research into canine diseases, supporting dog welfare organisations and training support dogs.
The Kennel Club Breed Rescue calendar is on sale through the Kennel Club online shop via www.thekennelclub.org.uk