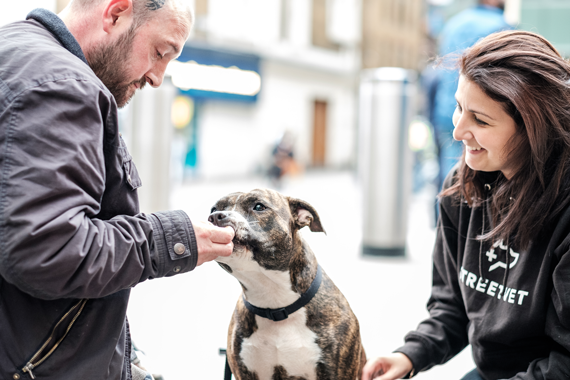 Battersea Dogs and Cats Home has partnered with StreetVet, a charity that delivers free vet services to dogs owned by the homeless or in temporary accommodation and hostels.
The partnership will see Battersea give StreetVet operational and logistical support, including expert advice from its staff, clinical support and kennel space for animals in urgent need of care.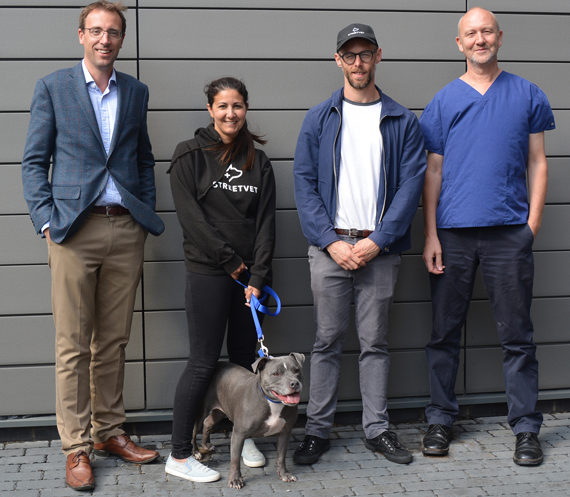 (L-R) Peter Laurie (Battersea), Jade Statt and Sam Joseph (StreetVet), Shaun Opperman (Battersea) and Blue the Staffie
Battersea also plans to work with StreetVet on a range of projects that will help the charity reach more dogs in need.