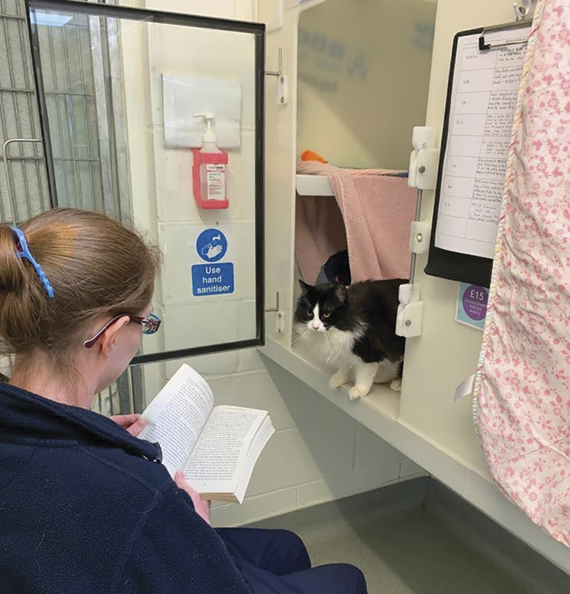 Five rescue cats are getting used to human company again by becoming bookworms!
Lily, Babs, Pickle, Nutmeg and Basil came into the care of the RSPCA Bluebell Ridge Cat Rehoming Centre in Sussex after being rescued from a Kent property with 13 cats by Inspector Tina Nash.
Living in a property with such a large number of cats meant they didn't get the attention and socialisation they needed and were very wary of people.
To gradually earn their trust and get them used to human contact again, staff and volunteers at the RSPCA Sussex East and Hastings branch have been reading to them every day.
Myra Grove, centre manager, said: "We have already seen some fantastic improvements with some of the cats who are gaining confidence and starting to accept human interaction, which has been amazing to see."