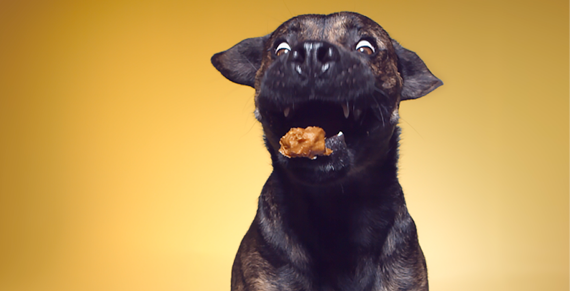 Best-selling dog treat brand Good Boy has seen year-on-year growth of over £18m, making it the fastest growing dog treat brand in the UK.
And the long-established brand was recently recognised by The Grocer, ranking it #103 in Britain's Biggest Brands 2021.
Now Good Boy is running its first TV ad campaign, starting this month. The brand hopes to harness the funny side of the UK's favourite pet with slow motion action shots of dogs 'trying' to catch Good Boy treats. The campaign will also be supported through You Tube and Facebook advertising as well as PR.
Good Boy has been creating dog treats since 1962, helped of course by the Royal Warrant achieved in 1976 as Pet Food Manufacturer to Queen Elizabeth II. The brand has come a long way since then, with Good Boy treats bought by two million UK households.
Each variety and flavour of the real meat treats are roasted in their natural juices and the range offers options that are naturally low in fat and salt, grain free and with no artificial 'nasties'.
PHENOMENAL
Aimee Smith, communications manager for Good Boy, said: "The growth we've seen in recent years has been phenomenal, but we don't want to stop there. We want to show pet parents that we love their pups as much as they do and every dog deserves a delicious and nutritious Good Boy treat.
"At Good Boy we're all about cultivating the unconditional love between dogs and their owners and we wanted to capture that on camera in our new ad campaign. It's a really fun campaign that captures the warmth and joy that dogs bring to our lives. Because as much as treats are used to reward our pooches or keep them occupied, bringing them joy with a treat or two seems like the least we can do."
Good Boy offers a wide range of dog treats, dog toys and accessories, with the motto 'If your dog is healthy and happy, so are we'.