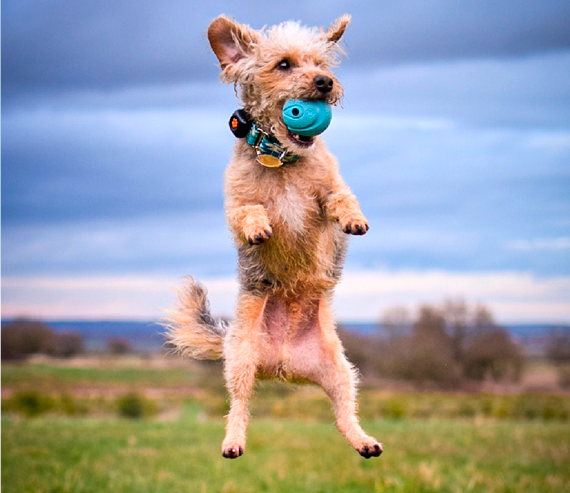 Active terrier Jasper leapt to great heights to win a photography competition hosted by dog-toy brand Chuckit!
The competition, now in its fifth year, invited dog owners across the UK to submit pictures of their pets playing with their favourite Chuckit! toys.
Jasper beat 480 other entries and two other canine finalists to take the top prize of a £1,000 dog-friendly holiday.
The photo of Jasper, taken by owner Natasha Swan, caught the eye of influencer judge WoofWagWalk back in June. Three shortlisted pictures were put forward to a public vote and each finalist encouraged their friends, family and fans to vote for them to win the top prize of a £1,000 holiday courtesy of Forest Holidays.
Natasha said: "I just can't believe our luck and am so grateful as we could never normally dream of a holiday like this! We are really looking forward to it and can't thank you enough!"
Sally Hay, the face behind award-winning blog WoofWagWalk, said: "Judging the Chuckit! Challenge was incredibly difficult as well as enjoyable because there were so many fantastic entries. I chose Jasper's entry as one of my final three as it captured the sheer joy and enthusiasm he had for his Chuckit! ball, as well as being a beautiful image."
The two runners-up received a bundle of Chuckit! toys.