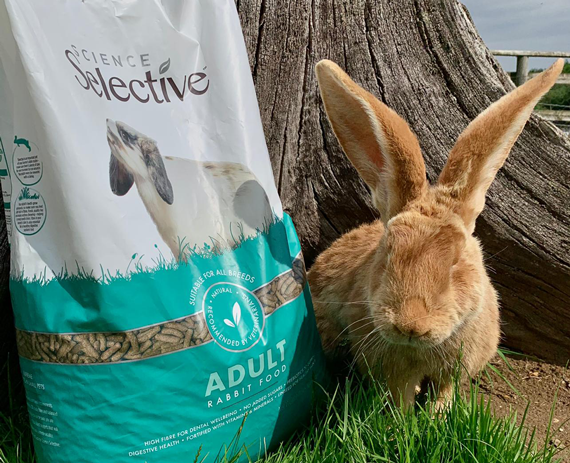 Supreme Petfoods, manufacturer of quality food for small pets, is providing free food for some of the smaller creatures at TV's Jimmy's Farm.
A familiar setting from the well-known TV series, Jimmy's Farm is home to many different species of animals and is situated just outside Ipswich. Supreme Petfoods is local to the area and is pleased to do a good deed for its neighbour.
Jimmy's Farm is a popular destination for a family day out, with its wildlife park hosting a whole range of species from crocodiles to traditional farm animals. Supreme Petfoods is providing food for the smaller residents, adding up to nearly 500kg of food per year, which would normally come at a recommended retail price of over £2,200.
"We're delighted to sponsor the small pets at Jimmy's Farm," says Claire Hamblion, Supreme marketing manager. "Jimmy's farm provides great care for an amazing array of animals and we're pleased to give our specialist diets to help some of these creatures keep healthy and happy."
DINNER QUEUE
The dinner queue for Supreme's free meals contains some unexpected characters. As well as three giant continental rabbits, eight guinea pigs and three ferrets, the offer extends to their more exotic cousins the coati, raccoons, meerkats and skunks. "It's great to cater for these fascinating animals too," says Claire. "We've chosen our ferret diet for them as the nutrients in it will meet their requirements."
The dietary needs of small creatures can vary quite widely between species, so selecting the right diet for the residents at Jimmy's Farm is very important. The staff report that all the animals enjoy the food from Supreme and it suits them well as they have good body condition and shiny coats.
Supreme Petfoods is passionate about meeting the special dietary needs of small pets and works with expert vets and nutritionists to produce healthy foods for many different species. With 25 years of experience, it has developed recipes that taste appealing without any added sugar. All foods are rich in high-quality natural ingredients and herbivore diets are high in fibre to support their specialised digestive systems and teeth.
With this focus on healthy diets, Supreme is committed to improving small pet health and welfare and the company is also keen to raise awareness about the needs and care of these animals. As part of this, it hopes to work in collaboration with the team at Jimmy's Farm.
"We're hoping to help out with some onsite educational events and school trips at Jimmy's Farm in the future as restrictions ease," says Claire Hamblion. "Raising awareness about small pet care can make a real difference to pet welfare, and it'll be great to work with the team at Jimmy's Farm to spread the word."