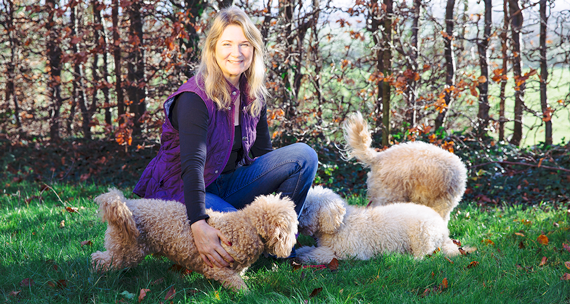 Anne Wood (above) founder of Broadreach
Pet supplement business Broadreach Nature has been awarded ethical accreditation by The Ethical Company Organisation for 2020-2021.
Since 2002, the Ethical Company Organisation has provided ethical research information and brand comparison tables on thousands of companies and brands, promoting positive policies in the areas of human rights, animal rights and the environment.
The Ethical Award and Ethical Company logos are a guarantee of a company's good ethical standards. A company displaying either of these logos has been through an in-depth research audit in order to attain ethical accreditation, which enables them to use the logos as independent verification of their good ethical standing.
Broadreach Nature has introduced a number of environmental initiatives including a programme to replant trees, ethically sourcing all their British ingredients and making sure that packaging is recyclable. The company has also been nominated for the Green Award in this year's Pet Industry Federation Awards.