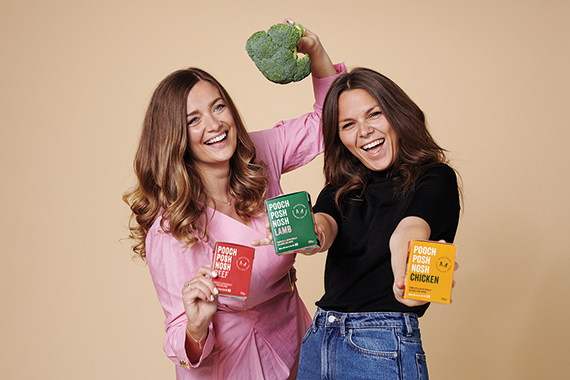 Marleybones is a London start-up founded by Josephine Bager and Mikala Skov. The pair are on a mission to prove the integrity of their dog food by sharing its full journey through the food chain, including the sustainable impact of each product from farm to bowl.
Marleybone meals are tailored to individual dogs and made from human-grade ingredients grown or raised on sustainable and ethical farms, such as Packington Farm in the UK. Each meal contains single-sourced protein, fresh vegetables and 'superfoods' such as the first quinoa and chia to be grown in British soil.
The company then uses blockchain technology provided through transparency platform Provenance to provide tamper-resistant proof that the brand is doing exactly what it claims.
The Provenance platform provides a timeline view of the different ingredients and processes that are used for Marleybones products, along with the organisations and locations involved. These transparent supply chains are available on each pack and available to end customers via the scanning or a QR code.
Josephine said: "With Marleybones, we're aiming to improve more than our dogs' lives. We're aiming to improve the lives of farming animals cramped away in cages, workers' conditions and unnecessary waste. Using real ingredients from conscious farms in the UK helps protect our vulnerable earth and all it has to offer."
Mikala added: "With blockchain-backed transparency we empower our customers to make conscious, informed choices – for the health of their dog, people and our planet."