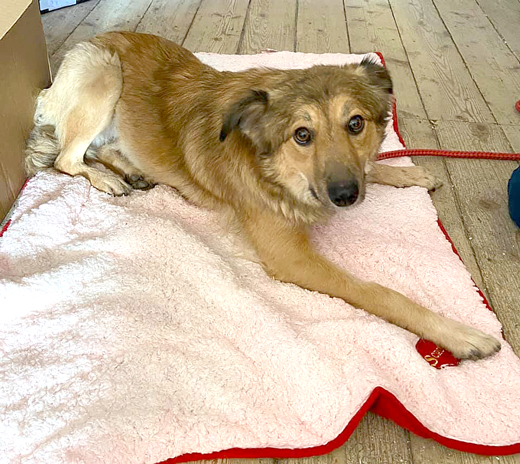 Pet bed specialist Scruffs has given more than 150 of its best-selling Snuggle Blankets to animal re-homing charities around the UK in time for Christmas.
As part of the 'giving back for Christmas' initiative, the Manchester company is donating a box of its fluffy blankets to 15 charities – Manchester Dogs Home, Merseyside Dogs Home, North Clywd Animal Rescue, North West English Springer Spaniel Rescue, Mayhew Animal Home, Labrador Rescue, Animal Rescue Cumbria, Brinsley Animal Rescue, Whitby Dog Rescue, Edinburgh Dog & Cat Home, Lincolnshire Rescue Kennels, Oak Tree Animals' Charity, Dumfriesshire & Cumbria Greyhound Rescue, Eden Animal Rescue Centre and Wolfwood Wildlife & Dog Rescue.
THANK YOU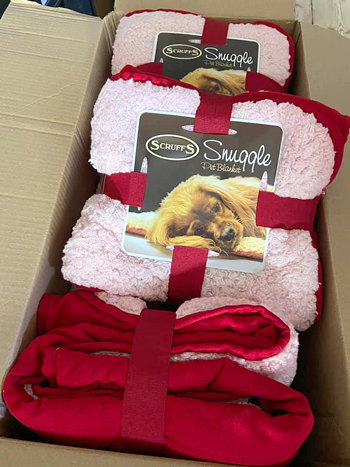 Nicky Owen, media relations and fundraising manager at North Clwyd Animal Rescue, said: "We are so grateful to Scruffs for sending these beautiful blankets for our dogs and they are so welcome at this time of year. We just want to say a big thank you to them for thinking of us with this donation and supporting us to care for the animals waiting for their forever homes."
Alongside this, Scruffs has teamed up with Dog Lost to include flyers of missing dogs in all outbound parcels in the run-up to Christmas.
A spokesman for Dog Lost said: "We send our thanks to Manchester-based Scruffs for their incredible support…We hope this will help to reunite families in time for Christmas."