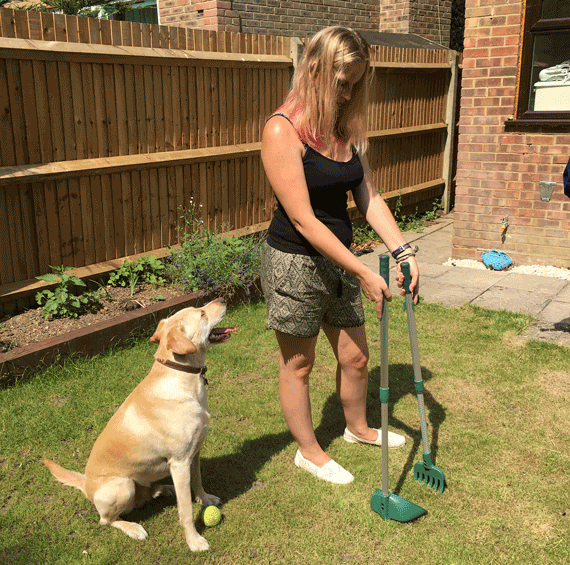 Sales of the Arms Length Pooper Scooper from Pet Trade Innovations have rocketed during lockdown.
With more owners and pets spending time at home due to coronavirus restrictions, cleaning up after pets in the garden has become ever more important.
IPN says Pooper Scoopers have always sold well during the spring as pet owners start to cut their grass and tend to their gardens after the winter. This year has seen record sales while people are confined to their property and spend time in their garden with their pets.
The Arms Length Pooper Scooper has a double-sided design that works well on grass but also on patios and hard surfaces. It has a telescopic handle to help people who don't want to bend to clear up after their pets. The Arms Length can also be use for clearing fox or other animal poop, moss or garden waste.
The retail price for the product is £21.99, trade price of £12.22.