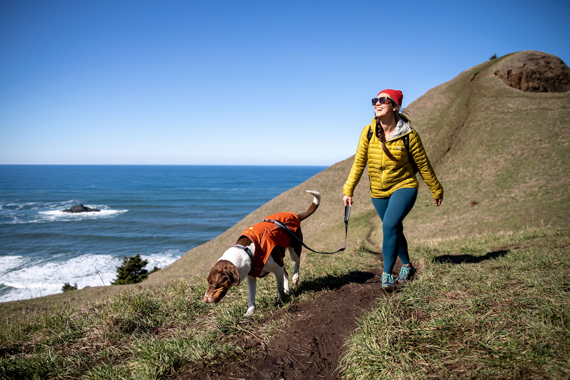 Ruffwear has completed its autumn 19 season with the launch of lines designed 'to enhance and inspire outdoor adventures with canine companions'.
The Overcoat Fuse Jacket is a two-in-one jacket-harness combo, which combines the structure of Ruffwear's best-selling Front Range Harness with the warmth and weather resistance of the Overcoat Jacket, giving dog owners a convenient alternative to layering.
Meanwhile the lightweight, multi-use Flagline Harness is the latest addition to the core Ruffwear harness range. It offers a no step, easy on/off design with a supportive chest/belly panel, padded handle and three points of leash attachment. Designed for 'Houdini' dogs and those needing extra assistance, the Flagline incorporates the features of Ruffwear's core harnesses into one hybrid design.
Rob Hughes, managing director of Accapi Group, Ruffwear's exclusive distribution partner across Europe, said: "Each of these new lines demonstrates Ruffwear's dedication to creating products that enhance and inspire canine adventure with zero compromise on quality.
"With each season Ruffwear are evolving and innovating their range, integrating customer feedback and trail testing, to make dog gear that performs at the highest level.
"We are delighted to bring these products to the European market where we are already seeing strong demand from our customers."