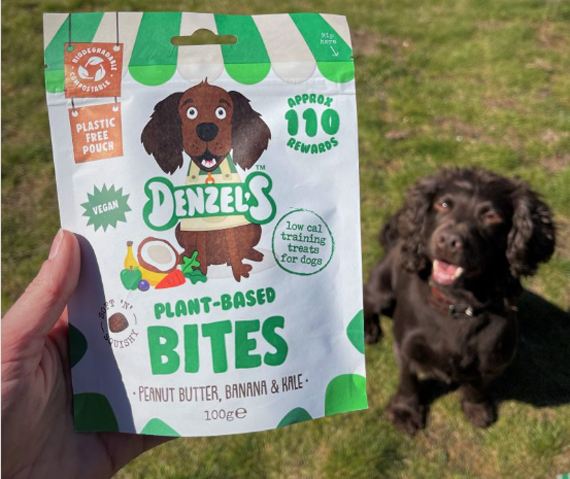 Sir Richard Branson has praised British treat brand Denzel's in a post to an audience of around 19 million followers after welcoming a new puppy to his Necker Island family.
"Holly made her first 'paw-poseful' investment into Denzel's, a brilliant start-up that turns wonky veg into dog snacks and uses fully recyclable packaging," the entrepreneur wrote. "Great to see so many start-ups creating positive change for people – and dogs!"
Denzel's launched in 2018 with initial funding from Virgin StartUp. It recently received investment from Holly Branson and a handful of strategic investors, putting the company in a position to grow 16-fold by 2022. Denzel's is gearing up to achieve its goal of becoming Europe's leading 'sustainable and healthy' snack for dogs.
With its new bites, Denzel's says it is giving owners the option to feed their pup plant-based treats if they want to. The company hopes to encourage customers to make a positive change for the environment by feeding their dogs plant-based every once in a while and helping them and their pets reduce their carbon footprint.
1.6% of the UK's 10 million dog population are currently fed a vegan diet, with the vegan dog food market estimated to grow 12% between now and 2028.