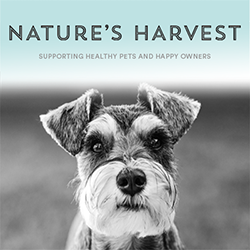 Nature's Harvest – one of the pet food brands of Judge's Choice Petfood – has unveiled its new branding based on portraits of some of the most loved dog breeds in the UK.
The launch took place in February when the new branded packaging became available through wholesale and retail channels. The rebrand covers 11 hypoallergenic, wheat-gluten and grain-free wet dog food products across all life stages and includes nine air-dried hypoallergenic treat products.
It is the product's first packaging redesign in 10 years and is aimed at celebrating the relationship between owners and their pets.
Chieko Chester, CEO of Judge's Choice Petfood, said: "This brand redesign has been a labour of love with each member of my business choosing the dog portraits they wanted to see on the Nature's Harvest packaging.
"I'm immensely proud of what we have created as a business community and the clarity of the pack design, with the added element of the QR code for those requiring more information."
The Nature's Harvest range maintains its popular recipe formulation, with the new packaging continuing to be made from environmentally friendly materials. The redesign has also been aimed at making the packaging as clear and easily identifiable to the consumer as possible. QR codes on the packaging allows customers to scan and access further information on the Nature's Harvest web pages, including recipe formulation and feeding guidelines.