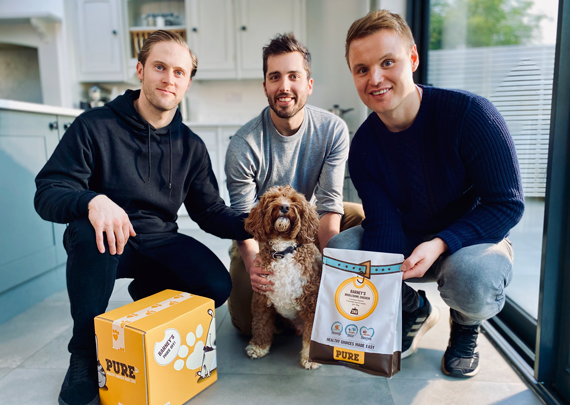 Pure Pet Food says it has transformed its brand for the new decade ¬and is moving to a new 14,000 sq ft facility to keep pace with demand.
The Yorkshire-based brand has introduced a personalisation-based model in a bid to 'make better pet health and nutrition accessible to all dog owners'.
Customers are asked to enter their pet's details – including name, age, weight and any health conditions or dietary requirements – and the information will be used to recommend the recipe best suited to their needs.
Pure Pet Food co-founder Mathew Cockroft said: "We've been in the business for nearly eight years now and, in that time, owners have become more aware of the benefits of feeding a low processed diet – yet there's still an alarming number of families that just have no idea what they're putting into their pets' food bowls each day…
"Customers no longer have to spend time browsing our products and guessing which recipe would suit their dog best, as our recommendation algorithm does this for them.
"Our products are now delivered in new packaging, which will be personalised with your pets' names and 100% recyclable, as we believe it's important to be good to our pets and the planet…
"We're also moving into a new 14,000 sq ft facility in Yorkshire very soon, which will give us the much-needed space to keep up with the demand."
Mat founded Pure Pet Food with childhood friend Daniel Valdur Eha in 2012.