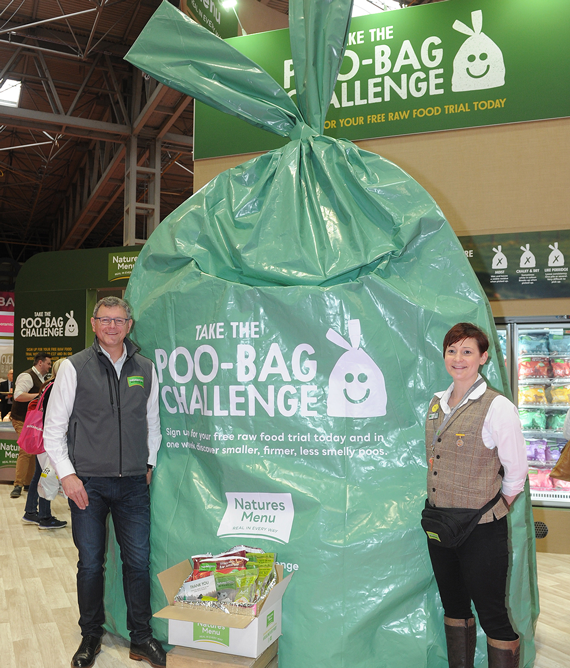 Raw food brand Natures Menu has released an upbeat, informative series of online videos to promote its popular Poo Bag Challenge and continue its further education on raw feeding.
The Poo Bag Challenge comprises six-second, 30-second and two-minute clips. The first two are brief, playful shorts filled with dogs running with reckless abandon; the longer clip is a more in-depth, educational video of expert content, explaining the benefits of Natures Menu's raw diet, including how those smaller, less-smelly poos are a blessing for dog owners worldwide.
The strategy, positioning and tone of voice were developed by HeyHuman, using behavioural insight to gauge how to talk to pet owners about the best way to feed their dogs, so that cleaning up after them becomes a whole lot easier.
The campaign follows in the footsteps of the original Poo Bag Challenge, which launched in 2019 with a four-metre-tall poo bag at Crufts.
James Langan, managing director at Natures Menu, said: "The original Poo Bag Challenge was a huge success, and we wanted to give pet owners something to smile about during this truly unique time in history.
"This latest iteration of the challenge is packed with the same light-hearted, informative content that made the first one so successful, and does a superb job in championing the practical benefits of our products to consumers."