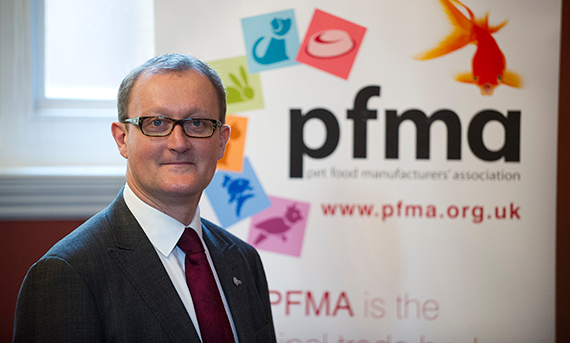 The UK's Pet Food Manufacturers' Association has welcomed a new edition of the FEDIAF Labelling Code for pet food, which has been approved by the EU Standing Committee for Animal Nutrition.
It now includes updates since the first edition of the Code was endorsed back in 2011, which is based on the EU Regulation for the Marketing and Use of Feed.
The FEDIAF Code is officially recognised as a practical tool for industry and authorities, offering guidance on how to label pet food products for the benefit of pet owners. It ensures a level playing field within industry and is used by the authorities.
The FEDIAF Code clarifies common questions such as:
– How to label ingredients or additives
– Which consumer-friendly terms can be used?
– What does the term 'meat and animal derivatives' mean?
– How are concentrated, dried ingredients mentioned on the label?
– Is it legal to highlight functional health benefits of pet food products?
– How do labelling rules apply to online trade and promotions?
Chief executive Michael Bellingham said: "EU Regulation lays down key labelling requirements for pet food. However, these need interpretation, examples and clarifications, to explain how these work in practice. The Code ensures that the 28 EU Member States follow the same labelling rules and, as a result, we have better and harmonised labelling throughout the EU. The document is also a huge to support to PFMA members."
A large section of the Code is dedicated to explaining how manufacturers can make product claims. It sets out how these must be scientifically substantiated – accurate, truthful and understandable for the purchaser.
Some labelling regulations are extremely technical and, therefore, FEDIAF has included a Guide for Customers or Layman's Guide.
The FEDIAF Labelling Code can be downloaded from the FEDIAF website at www.fediaf.org