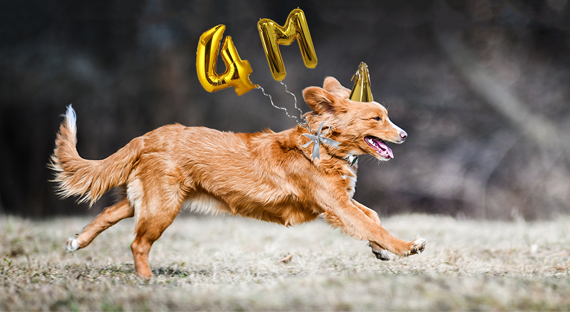 Raw dog food specialist Paleo Ridge is celebrating its four millionth meal milestone by offering new customers a 30% discount, available until the end of September.
The Hampshire-based company says it has helped more than 17,000 customers switch to its ethically sourced, raw feeding products over the past six years and has seen business soar since the launch of its new website in March, with orders from thousands of new customers.
Following on from reaching the environmental benchmark of 98% of its packaging being recyclable or compostable, Paleo Ridge is now marking the exciting growth in demand for its products, which has more than doubled in the past year.
CEO Tyler Daly said: "At Paleo Ridge, we know that feeding raw diets has excellent health benefits for dogs and the increase of new customers is testament to the quality of our products and our mission to help dogs across the country lead healthier lives.
FOUR MILLION MEALS
"As a company, we have made more than four million meals so far, which is a huge milestone for us as we have helped such a large number of dogs live healthier, happier lives through our products.
"We will continue to champion ethics, sustainability and high quality ingredients, as our customers have come to expect, and we are confident that these values and our excellent products will continue to attract new customers."
Head of sales Will Green added: "We are thrilled by the growing popularity of Paleo Ridge and want to encourage more dog owners to make the switch, which is why we are proud to be increasing our new customer discount for a limited time.
"The success of our website launch in March, particularly our 'Raw Feeding Advice' section, showed that there is a huge demand for guidance on raw feeding. We are constantly looking at new content and features that will help customers make the step into raw feeding so that they can experience all the benefits that raw dog food has to offer."