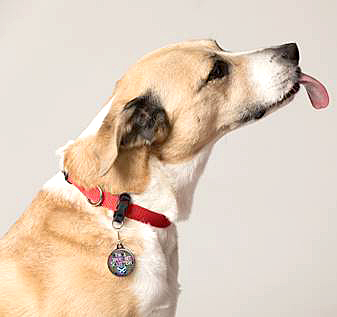 PetLondon says it is keeping pet owners on-trend with the latest pet fashion accessory – slogan collar charms.
The lightweight collar charms clip on to pet collars and harnesses and carry hundreds of 'fun' sayings, from personality quirks to favourite foods, celebrating pastimes or birthdays and holidays. The little 'fashion statements' can be worn one or more at a time – and can be switched and mixed up to match harness colour changes.
Melody Lewis, director of PetLondon, said: "The charms are the perfect product to stock for those who have customers looking for fun and creative ways to accessorise their pet's looks, aligning them with their own viewpoints and outlooks on life as well as personalise the particular relationship or personality trait of their dog."
GIFT
The Collar Charms slogans range from sweet to smart aleck and sassy to sentimental. Favourite collar charm slogans include, 'Adorable and Adopted' and 'No.1 Pub Dog'.
"Being fashionable is 365 days of the year for pet owners," said Melody. "The great £5 price point enables pet owners to be able to buy several at a time, so they could mix and match year-round and give as gifts to fashion-forward friends. As a fun, well-designed and inexpensive product they make the perfect gift.
"The range offers hundreds of fun messages so there is something for everyone and customers are bound to pick up a few for family and friends at the till."
PetLondon is offering wholesalers a tabletop carousel display available in various sizes, enabling customers to see the broad selection and choose favourites easily or buy a pack of assorted charms.