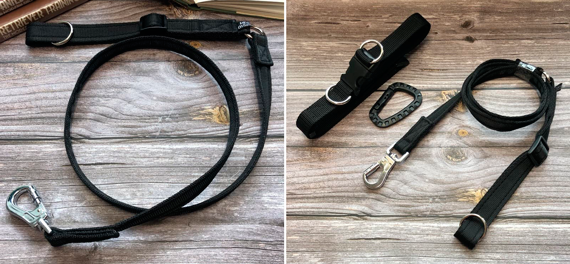 A dog lead designer has responded to increasing concerns about stolen pets by making a theft-deterrent lead.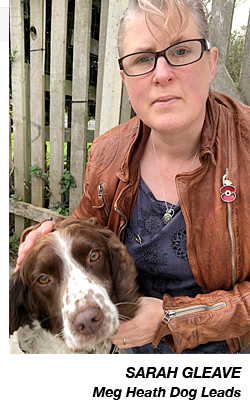 Sarah Gleave of Meg Heath Dog Leads said the 'Stealth' lead combines three concepts, all acting as a deterrent against the dog's lead being cut, unclipped or snatched while out on a walk.
The lead has a PVC-coated galvanised steel rope core covered in soft webbing. There is a choice of clip – swivel or barrel carabiner – both of which are deterrents as they cannot be operated without knowledge, and finally the handle is soft but can be made tight against the wrist for added snatch protection.
The lead can be paired with a dog-walking belt also available, which further prevents snatching.
The lead was launched at the end of January. Sarah said: "Daily, there are reports of dog theft on Social Media and most recently horrifying reports of dogs being snatched from their owners while out on walks. I wanted to play a part in trying to help, so I came up with 3 designs, all with different deterrent/protection levels. Two are live and one is still in development.
"Personally, I have always been scared to death of dog theft and my dogs are never, ever left. It's early days for the product, but the feedback so far has been positive."