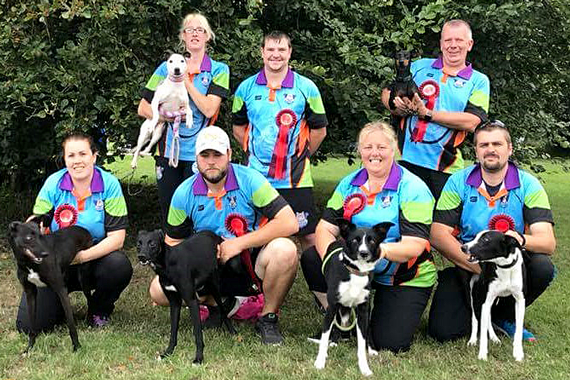 Natures Menu is sponsoring the Focus Flyball Team.
As part of the sponsorship agreement, members of the Focus Flyball team -comprising six teams of four dogs racing side by side over a 51-foot-long course – will each be fed on Natures Menu's range of raw and natural products.
The manufacturer has also made a donation to the team, enabling the Focus Flyball Team to buy the latest equipment for the sport.
The team is currently ranked at number three out of 600 and has recently broken the outdoor grass record in Europe with a time of 15.13 seconds. It includes various dog breeds including Onyx, the only Manchester terrier in the country to compete in a flyball team.
Sarah Prince, Focus team captain, said: "We spotted Natures Menu at Crufts earlier this year and approached the team to see if they would be interested in joining forces – we're so happy they said yes!

WHOLESOME
"The sponsorship will make such a difference to us as not only will all the dogs be fed on wholesome food packed with natural goodness, but we will also be able to better ourselves and upgrade to new equipment. We are very much looking forward to working with Natures Menu."
Craig Taylor, managing director at Natures Menu, added: "The Focus Flyball Team is a fantastic group and one that we were keen to partner with. We're delighted to be feeding the six teams Natures Menu products to ensure they are in the best possible condition to compete in the races and put in a winning performance. We wish the team all the very best of luck at the British Flyball Association Championships in August – we can't wait to see them compete."
Natures Menu specialises in raw dog and cat food made with fully-traceable meats and fish, blended vegetables, fruits and healthy carbohydrates, from British suppliers and ethical product sources wherever possible.