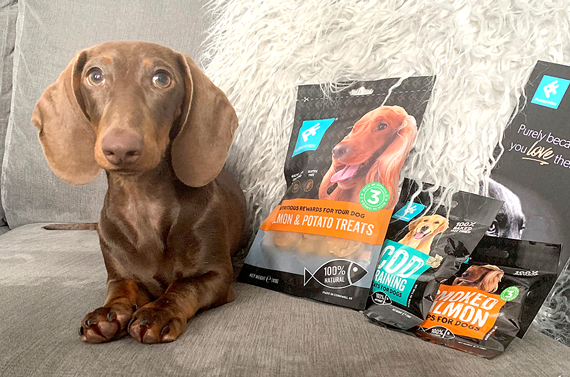 Purely Fish is celebrating two years in business, producing a range of natural, British-made pet food products.
The brand was created as a way to use the parts of the fish that are not used for human consumption.
"Here in the UK, we take the fillet of the fish, leaving much of the fish left over," said Karen Scott, head of business development. "We take these leftover, human grade fish products and use them to create pet food, with the primary aim of reducing food wastage.
"Fish by its very nature is packed full of natural goodness and offers a whole host of health benefits, whether consumed by humans or animals. Purely Fish recognised this and now offers a full range of pet food products including treats, complementary wet food, toppers and raw food for both cats and dogs."
INTERNATIONAL
Since its inception in 2017, Purely Fish has grown quickly, both across the UK and Internationally. Purely Fish products are now sold by more than 60 stockists around the UK in a combination of independent shops and larger retailers, including TK Maxx and Pets Corner. The company also supplies wholesalers.
Karen said: "We are delighted that Purely Fish has gained, not just home-grown recognition in its first two years but also a considerable amount of international growth.
"The market continues to be highly competitive, but with our experience of exporting with the history of our parent company, Ideal Foods (voted Exporter of the Year at Cornwall's Business Awards 2019), this has made our International growth easier to process and allowed us to achieve the success that we have.
"Over the next 12 months, we will continue to grow our international presence supported by new products in development that we plan to launch next year."
Purely Fish will be exhibiting at PATS Telford for the third time on Sunday and Monday.
"PATS Telford enables us to meet up with our existing stockists and wholesalers under the one roof, while offering us the opportunity to introduce our products to new customers both here in the UK and overseas," said Karen.