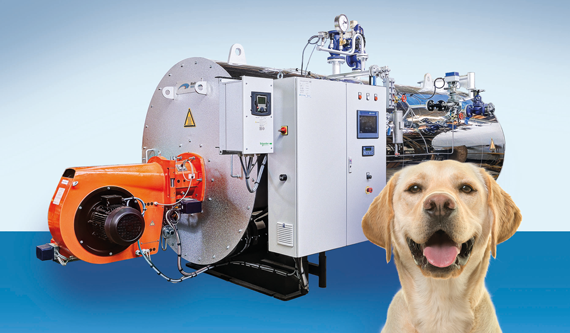 The Real Petfood Company has installed a new high efficient boiler at its factory in north-east Wales.
The Babcock Wanson BWD40 Fire Tube Boiler is also said to offer long life and low cost maintenance.
With lower energy input demand also comes lower total exhaust emissions, so there are also environmental benefits.
The new boiler is being used to heat retort cookers and mixing vessels for high quality baked semi-moist pet treats and super premium biscuit products.
Efficiency comes as a result of the optimised matching of the boiler shell and the burner, along with advanced burner head geometry, which provides stable combustion with near constant efficiency throughout the complete burner modulating range.  Further efficiencies of 95% have been achieved
with the installation of a Babcock Wanson matched economiser.
The Real Petfood Company has been manufacturing premium pet treats since 1999 and supplies the UK and European markets.