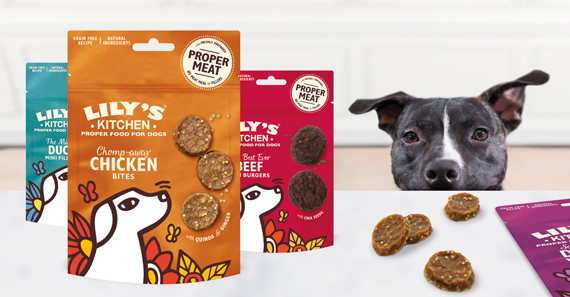 Lily's Kitchen has signed a major deal with German pet retailer Fressnapf, making its products available in more than 400 stores and online in Germany.
The new partnership is a significant landmark for the British brand as its products are now available in more than 2,000 locations across Europe.
Lily's Kitchen's chief executive officer, David Milner, said: "It is an exciting time at Lily's Kitchen as we accelerate international growth, especially in European markets, where more and more consumers are looking for healthier alternatives to mainstream pet food.
"Fressnapf understand the value and benefit their customers get from feeding their pets proper food made with natural ingredients and this new partnership helps put us on the path to achieving our international ambitions."
The company, having first expanded into European markets in 2014, has since signed retail and distribution deals in many countries and, in 2019 alone, doubled its international footprint.
Lily's Kitchen products are now available in 27 countries and as far afield as Hong Kong, Singapore and Japan.