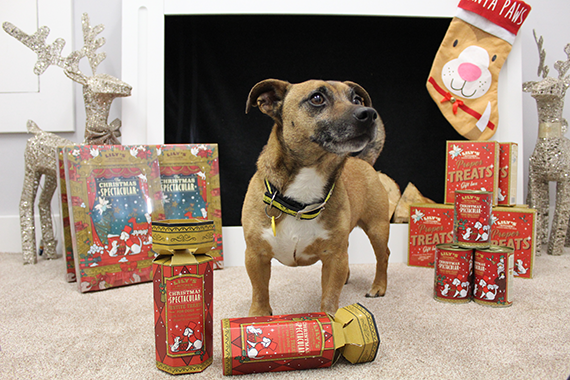 Lily's Kitchen and Dogs Trust have entered a two-year partnership beginning this autumn in support of the charity's 'Change the Tale' campaign.
The natural pet food manufacturer will be donating 15% of the net price from the sales of its Christmas dog food range to help the charity change the tale for the nation's dogs.
The campaign was launched to help ensure Dogs Trust can continue to provide help for dogs in need as a result of the covid-19 pandemic, now and in the future. Experts at the charity estimate that up to 40,000 dogs could be at risk of relinquishment if families struggle to cope with the effects of the coronavirus crisis. Many other dogs are likely to develop behavioural issues, such as separation anxiety, as a result of lockdown measures.
"With more than a quarter of dog owners surveyed by Dogs Trust revealing that their dog has shown at least one new problem behaviour during lockdown, we felt it was important to raise awareness and support the charity in their efforts to help people and their dogs in the fallout of the pandemic," said Samantha Crossley, marketing director at Lily's Kitchen.
"At Lily's Kitchen, we believe that pets are part of the family and, with the right love, care, and diet, can live long and healthy, happy lives. But we also recognise that sometimes pet parenting can be difficult.
"That's why the work Dogs Trust do is so important, not only rehoming dogs but working with dogs and owners to understand each other better and overcome problem behaviours."
Nick Daniel, Dogs Trust marketing director, said, "We are absolutely thrilled to be partnering with Lily's Kitchen, as every pound raised through the partnership will help us continue to Change the Tale for both the dogs in our care, and those who have been impacted by the pandemic.
"While 2020 has been extremely challenging, it has highlighted to everyone just how special having a dog in your life is. With the help of Lily's Kitchen and the amazing dog-loving public, we hope to work together to minimise the impact on the dogs we all love and who have been there for us when we needed them."