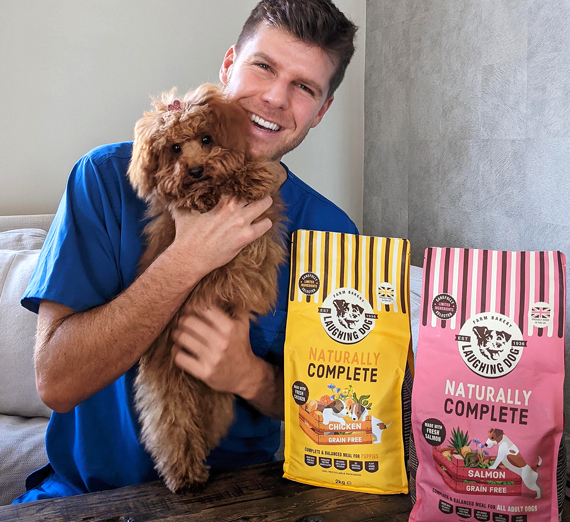 'Michael the Vet' has teamed up with premium dog food brand Laughing Dog to provide advice on ensuring dogs remain happy and healthy as we continue to 'tackle' 2021.
Having created top tips on every element of pet happiness, Dr Michael shares his advice on everything from diet and exercise to fun and games to make sure dogs are living their 'best life'.
Throughout the pandemic Laughing Dog has been providing activities and advice for pet owners. Now the company has published new tips to help keep post-lockdown changes as stress-free for dogs as possible.
From ideas to help owners ease the transition back to work, to tips for staying safe on dog walks and ideas to keep dogs entertained to help combat loneliness, Michael's tips can be found at www.laughingdogfood.com and across all of the brand's social media channels.
Laughing Dog is part of Fold Hill Foods Ltd, based in Boston, Lincolnshire.