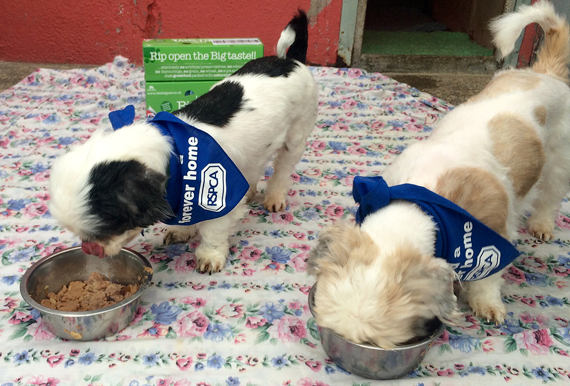 Martha and Faye, two senior shih-tzus at the Newcastle and North Northumberland RSPCA brance, were among the 'residents' to benefit from the Little Bigpaw donation
Little Bigpaw, the UK pet food brand, has donated nearly 5,000 meals to an RSPCA branch impacted by the coronavirus pandemic.
The RSPCA Newcastle and North Northumberland took delivery of the meals and its rehoming officer, Louise Brooke, said: "We are incredibly grateful to Little BigPaw for their very generous donation of food for the dogs in our care, especially during these uncertain times where we have lost much needed income from our charity shops and fundraising activities.
"It is great to be able to feed them well during their stay, as feeding time is often a highlight of the day!'
Among the dogs to enjoy the food were young brindle lurcher Bambi, and Martha and Faye, two senior shih-tzus who were rescued with several others following welfare concerns. Martha and Faye were especially grateful for Little BigPaw meals as they had 18 teeth removed between them following a dental inspection.
Karen Smith, operations manager of Little BigPaw, said: "It seems our donation came just in the nick of time following an influx of emergency cases. Little BigPaw is proud to support the RSPCA and the brilliant work they do."