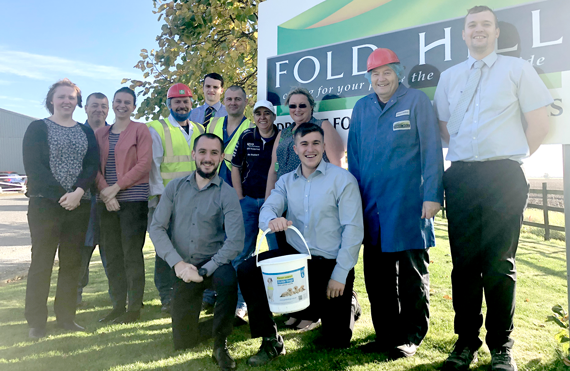 Thirteen members of staff from Fold Hill Foods have volunteered to bare all in a 2020 company calendar.
The Guide Dogs' calendar will feature the company's own dog food products from the Chewdles, Pointer and Fold Hill ranges and all proceeds will be donated to the Guide Dogs charity.
Vicki Wesley, HR manager at Fold Hill Foods, said: "I am really impressed that so many of the staff are getting involved in this project and willing to do something outside of their comfort zone for charity. A lot of time and effort is going into ensuring that everyone's modesty is of course protected (strategically-placed boxes and bags of dog food and treats) but even so it is still a very courageous activity for individuals to be involved with."
The calendar will be available from December.