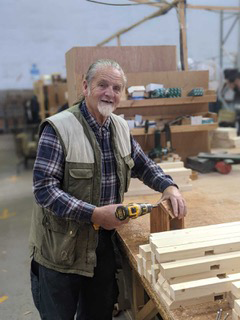 A family company manufacturing solid wood pet and wildlife homes has pledged to donate 50% of profits from products sold over Black Friday weekend to animal welfare charities.
Home & Roost hopes to beat last year's total of more than £2,000 when the Ramsgate-based firm had its best sales weekend on record
"All businesses know that we are nothing without our customers," said director Alan Brimm. "And here at Home and Roost we have two sets of customers – our human customers and our animal ones.
"Last year we decided that over Black Friday weekend we would focus on helping our animal customers, by donating 10% of all sales revenue to animal welfare charities instead of offering discounts.
"This year we are upping the stakes and pledging 50% of all profits from Black Friday weekend on November 26-29 will go to animal welfare charities."
Home and Roost is asking the public to decide which charities will receive donations. Last year more than 1,500 people nominated charities and donations went to five winners – Beloved Rabbits, Brent Lodge Wildlife Hospital, Cats Protection, Cavy Corner and Newent Hedgehog Rescue.