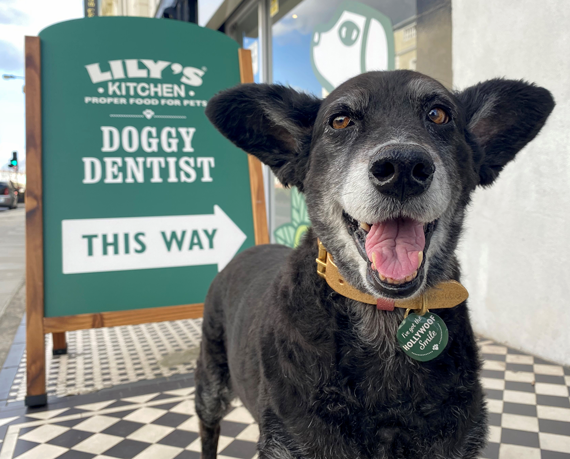 More than 100 dogs and owners braved the storms to attend a pop-up doggy dentist event run by Lily's Kitchen.
There were four stages to the event including a canine-friendly check-in, the petting room where dogs were encouraged to play while owners learned about dental care, an expert check-up and a photo opportunity.
The sell-out session in London's Notting Hill was designed to promote awareness of the brand's Woofbrush dental chew.
Henrietta Morrison, founder of Lily's Kitchen, said: "We wanted to give dog owners lots of tips and tricks to ensure their dogs' teeth were in tip-top condition and we've been blown away by all the interest and positive feedback from both the event and for our Woofbrush."