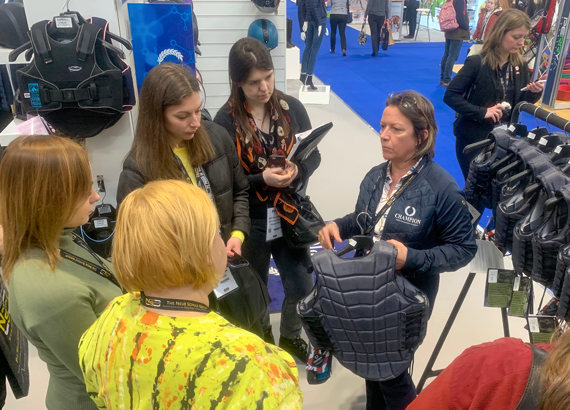 The British Equestrian Trade Association welcomed a group of equestrian industry representatives from Russia as part of its mission to promote and grow international trade for British companies in a post-Brexit landscape.
The delegates, including retailers, manufacturers, a member of the Russian Equestrian Federation and some from one of the country's largest competition and livery yards, were keen to source new products and suppliers, and gain a clear picture of the British equestrian sector. They also met education providers and event organisers.
The Department for International Trade, in Moscow, initiated and organised the visit to the UK and BETA created an itinerary for the delegates' stay, including visits to BETA International, Hambleton Equine Clinic in Great Ayton, North Yorkshire; Eland Lodge Equestrian Centre in Ashbourne, Derbyshire; Hartpury College, Gloucestershire; wholesaler Armstrong Richardson and retailer Millbry Hill, both in Stokesley, North Yorkshire, in order to give them an impression of the goods and services that UK companies can offer. They were also taken to Walsall to see saddlery manufacture first-hand.

THRIVING
"Russia has a thriving equestrian sector based around large population centres – particularly Moscow and St Petersburg," explained BETA executive director Claire Williams. "Although some British brands do have a presence, there is little proactive export and a huge amount of untapped potential.
"There is certainly not much manufacture in the saddlery, safety equipment and feed and supplement sectors in Russia, and the British Trade Consul in Moscow was extremely enthusiastic about developing a trade mission in partnership with us as a means of unlocking the huge export opportunities that exit."
This visit follows BETA's own trade mission to Moscow last year, which was also supported by the Department for International Trade, when a group of British manufacturers and retailers sought interested partners and customers, increased their knowledge of the market and gained an insight into the Russian equestrian world, with the aim of working towards establishing a sustainable market.