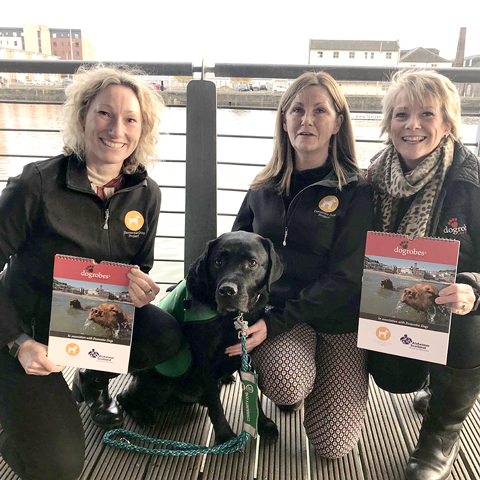 Alex the assistance dog with (L-R) dementia specialist Nadia Sutherland, project manager Fiona Corner and Dogrobes owner Margaret Reynolds
Pet accessory business Dogrobes has unveiled a 2020 calendar to raise money for charity.
The Dementia Dog calendar features photos of 26 dogs, sent in by Dogsrobes customers as part of a competition.
All profits will go to The Dementia Dog Project, a collaboration between Alzheimer Scotland and Dogs for Good, which provides assistance dogs for families where a person has dementia.
Dogrobes will also be supplying one of its dog drying coats to every dog that qualifies as a Dementia Assistance Dog once they have completed their training with the charity.