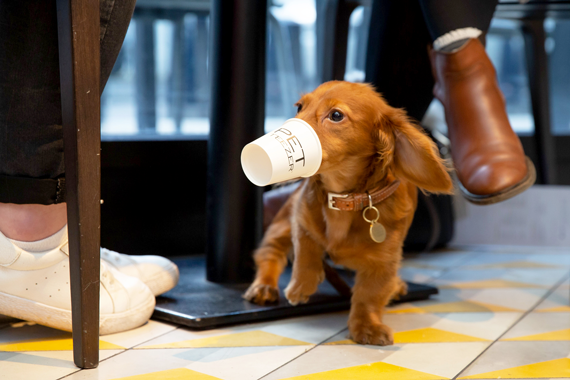 Dog grooming brand Pet Teezer has joined with the organisers of Pug Café to host a Christmas celebration for dogs.
The event, attended by more than 350 dogs and some 1,000 people, offered seven breed-specific pop-up cafés throughout the day, where dogs, owners and breed fans could come together over 'puppaccinos', 'pawsecco', a pet-appropriate festive menu and dog-themed cocktails.
Pet Teezer's grooming expert, Daniela Forshaw, offered express grooms and demonstrations on how to use the Pet Teezer range, where all four-legged guests received a complimentary Pet Teezer Small Brush and an at-home grooming guide.
Jacqui Ripley, Pet Teezer's director of brand communications, said: "Partnering with Pug Café was a great opportunity for our brand in terms of awareness, social engagement and content."
The Christmas party took place at The Allegory in Shoreditch, London.