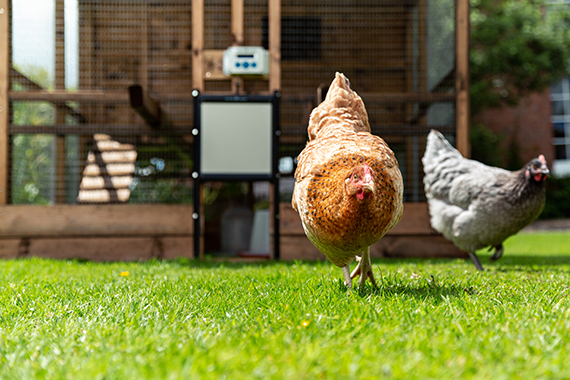 Automatic chicken coop door manufacturer ChickenGuard has won the regional Barclays Entrepreneur Award for International Expansion of the Year.
As a shortlisted entry for the national prize, the Cambridge-based business has also been entered into the banking group's People's Choice Award category, which is voted for by the public. Voting closes on October 1.
The International Expansion of the Year award goes to high-growth businesses that are growing beyond the UK at pace. This recognition comes after a booming year for ChickenGuard, which has continued to distribute to 69 countries, despite the effects of the pandemic.
With hundreds of thousands of units sold all over the world, ChickenGuard has also expanded its team this year with the opening of an office on Gibraltar.
The company goes through to the finals of the International Expansion category later this year along with seven other entries.