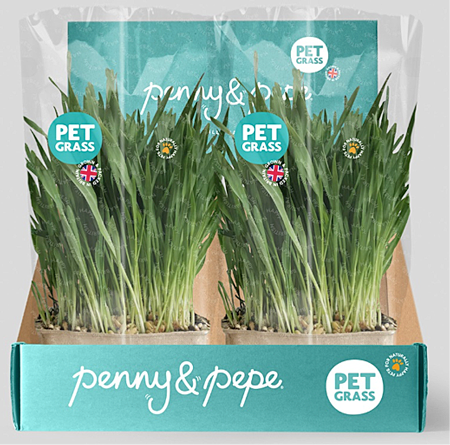 Fresh, ready-grown pet grass Penny & Pepe launched its new B2B operation model at PATS Sandown.
Rosie Acton, commercial lead for Penny & Pepe, said: "Our solution helps trade customers receive our fresh product in the best condition.
"As a product that gives our beloved pets a taste of the fresh outdoors in the comfort of their own home, Penny & Pepe is a must-stock for pet shop owners."
The grass is made from a mixture of wheat, oats and barley, suitable for a range of animals from cats and dogs to reptiles and birds.