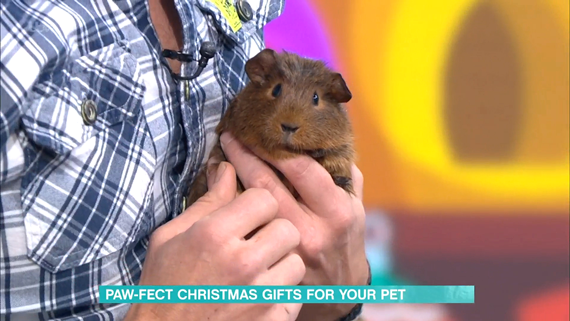 It's not every day your product range appears live on TV. It's perhaps even rarer that it follows on from an interview with the Prime Minster ahead of an election.
But that's exactly what happened to HayPigs! last week when its multi-award-winning Guinea Pig Circus range made an appearance on ITV's 'This Morning' with Phil and Holly, in a feature entitled, "The Best Christmas Gifts for Your Pet".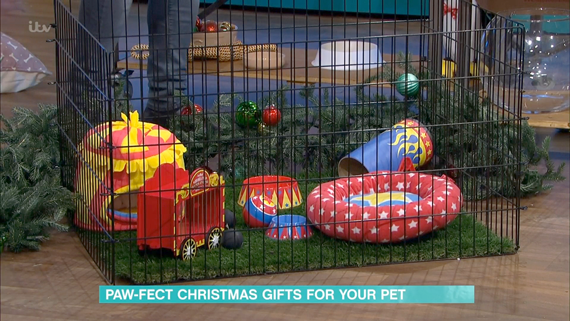 Co-founder and ringmaster, Rik, explained: "On Tuesday afternoon we received an email from an assistant producer at ITV's 'This Morning' programme. She explained that they were doing an item on what to buy for your pet this Christmas.
"'Obviously, you have lots of amazing guinea pig gifts,' she said. 'We'd love to get them on TV if we can.' We were obviously very keen to oblige and willingly sent some goodies in.

UNUSUAL
"Now, as with all TV, features can change, be moved or even cancelled at the last minute, so we didn't allow ourselves to get too excited. But come Thursday morning when we heard the words 'A circus tent for guinea pigs' in the 'What's coming up today' intro, we knew it was going to be an unusual day!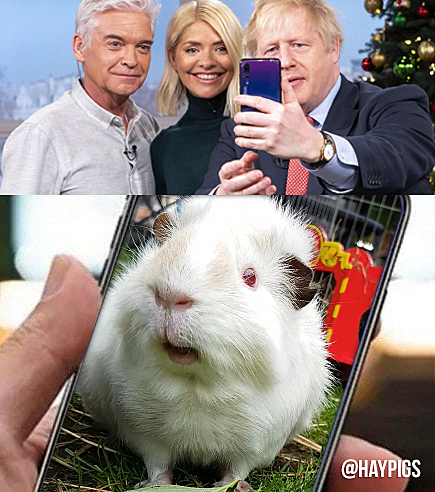 Co-founder Helen took up the story: "And that's when we realised our warm-up act was none other than PM Boris Johnson. He was being interviewed ahead of the election and controversially took a selfie with Phil and Holly.
"We do have many surreal moments running a Guinea Pig Circus, but this has to be up there with the best of them. Suffice to say, we got some great coverage and the range looked fab on TV. It's nice to know that we are doing our bit to put guinea pigs in the spotlight."
You can watch the full feature on This Morning's YouTube page or by taking the square link on the HayPigs! website homepage (www.haypigs.com)