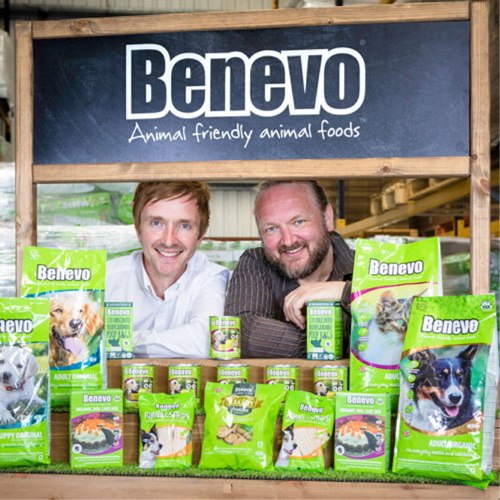 Benevo has gained the top score of 100 out of 100 from the Ethical Company Organisation – for the third year running.
The award assures customers that the pet food business has been through an in-depth research audit in order to attain accreditation, which enables it to use the logo as independent verification of its ethical standing.
As part of the research audit, Benevo was thoroughly screened by The Ethical Company Organisation's team of researchers across a wide range of ethical criteria, which fall into the main categories of The Environment, Animal Welfare and Human Rights.
Director Darrell de Vries said: "I'm very pleased to have received recognition of our ethical policies and products for another year running. Even with a top ranking score, improving our products and practices is a life-long commitment.
"Staying aware of improvements in technology means we can adopt more eco-friendly materials and methods as soon as we can to help support a better, more sustainable future for our environment."
To celebrate the award, Benevo has given a year's worth of its dog food to the rescued dogs at Miracle's Mission, a UK-based, non-profit organisation that helps sick, injured and difficult animals.