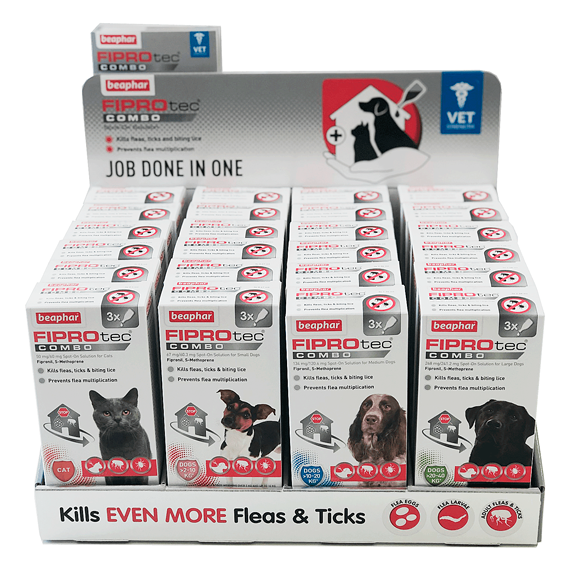 Beaphar UK's FIPROtec COMBO is now available to be bought over-the-counter.
The product is designed to protect both pets and homes with a simple spot-on application, containing ingredients that kills adult fleas and prevents eggs and larvae from developing.
Previously, the product was NFA-VPS, meaning it could only be sold by retailers with SQP status. Now, it is AVM-GSL, meaning it can be sold by all retailers and can sit on the shelf for consumers to pick up themselves.
Beaphar UK business manager Sue Huggett said: "Having successfully taken Beaphar FIPROtec COMBO over-the-counter, we now want to help retailers further. With our consumer campaign, which includes eye-catching point-of-sale, advertising and online activity, we can help them to build their customer base and make the most out of this year's flea season."
The campaign includes a counter display unit, specifically designed to hold all sizes of FIPROtec COMBO. Also available are shelf wobblers and a consumer leaflet.