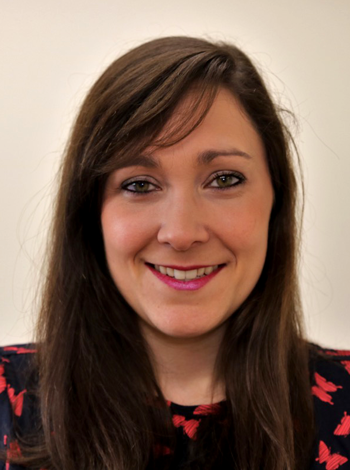 Georgina Shrimpton
Beaphar UK will be returning to PATS Sandown with the UK launch of its new branding, a chance for retailers to win a range of new products and a return to the PATS seminar stage, with this year's presentation offering SQPs the opportunity to earn CPD points.
The interactive seminar, to be presented by Beaphar's technical support executive, Georgina Shrimpton, will focus on parasite control and prevention. As a Registered Veterinary Nurse with a wealth of hands-on experience, Georgina has encountered the kinds of questions pet owners may have about parasites on a day-to-day basis in practice.
"I'm really excited to be speaking at PATS Sandown 2019," Georgina said. "A key part of my role at Beaphar is making sure we deliver the most informative and up-to-date information to our customers and everyone that works in the pet industry, so that they can pass this on to pet-owners.
"This was one of the key reasons behind reviewing the seminar content from last year and I am delighted that in doing so we can not only offer a seminar that is more informative, but one that is now worth eight CPD points."
NEW BRANDING
PATS Sandown 2019 is also the setting of the UK launch of Beaphar's new branding, which was first revealed to the pet trade at Interzoo last year.
Sue Huggett, Beaphar's UK business manager, said: "PATS is the highlight of the UK pet trade calendar, so there is no better place to launch our new branding and exciting new product ranges to our customers.
"The new branding is eye-catching, attention-grabbing and more emotionally appealing to pet owners. Our new Beaphar CatComfort range is a great example of this and the show will be a good opportunity for all PATS visitors to visit our stand and see for themselves just how impactful the new Beaphar branding can be in their store.
"Our visitors will also have the opportunity to win a fully-stocked Beaphar CatComfort CDU worth £180 and a £100 Gourmet Guide voucher, which can be put towards dinner for two at a restaurant of their choice.
"PATS Sandown 2019 will be Beaphar's most exciting to date, so we hope customers, both current and new, will come along and say 'hello'. We very much look forward to seeing you there."