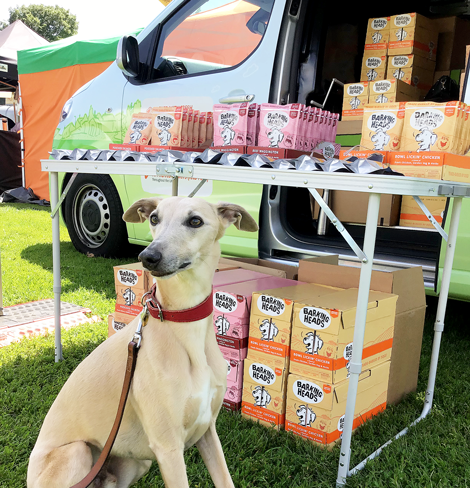 The Barking Heads sampling van has been out and about showing shoppers – and their dogs – its range.
Driving and educating consumers about the products is a primary focus for the British-based company – and giving dogs and their owners the chance to try before they buy means any concerns about their pets eating a new dog food are eliminated.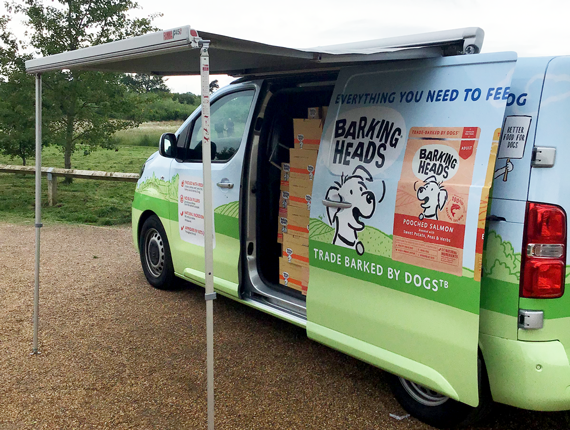 The Barking Heads Sampling Van has a packed summer ahead of it, visiting: Norwich city centre, Thetford Forest, Rowntree Park, York City Centre, Royal Lancashire Show, Bournemouth Beach, Christchurch centre, Hengistbury Head beach, New Forest & Hampshire County Show, Hyde Park, Regents Park, Green Park, Pishiobury Park, Sawbrideworth, Southern Country Park Thorley, Hatfield Forest (National Trust), Country File Live North, Portmeadow, Oxford University Parks Christ Church Meadow, Oxford, Bucks County Show, Wendover Woods, Sefton Park, Liverpool, Dorset County Show, Paws in the Park and All About Dogs.
Barking Heads dog food is made with natural ingredients with no bulking agents, artificial colours or preservatives; and offers diets to suit all sizes, breeds and ages.