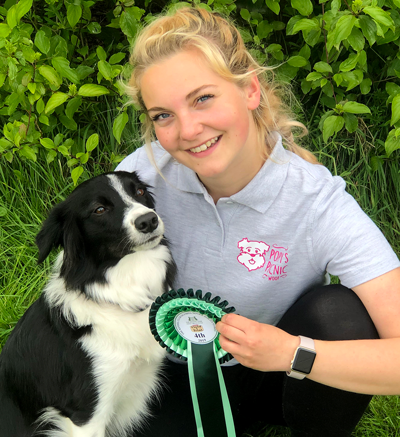 Poppy's Picnic has recruited Jess Cuthbertson, a Young Kennel Club dog agility specialist, as a brand ambassador.
Jess, 18, from Hinckley, Leicestershire, has competed at the highest level for the past six years. Her achievements include a bronze medal at the Junior GB Team at the European Open Juniors in 2017, as well as many other championship placings around the country. She is now moving out of juniors to compete at senior level.
Jess runs a dog training school, SkyePaws Agility Training, named after one of her border collies, Skye.
She said: "I'm thrilled to be part of the Poppy's Picnic family and to have my pups young and old #poweredbypoppyspicnic."
As well as Skye, Jess owns four other border collies: Lucy, Sasha, Cuba and Puerto Rico, and a German spitz, Teddy.