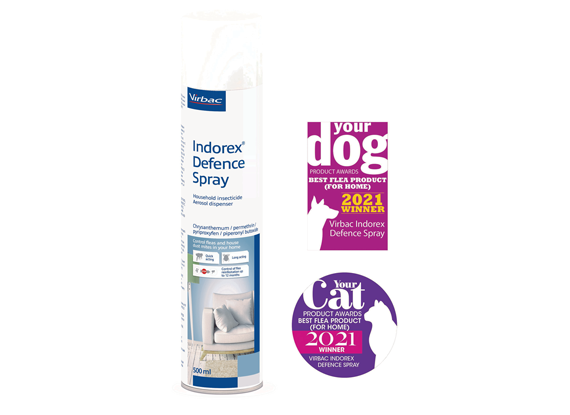 For the 13th year running, Virbac's household flea spray, Indorex, has been voted The Best Flea Product for the Home by readers of Your Dog magazine.
Your Cat readers also confirmed that Indorex was their firm favourite, chosing it as the award for the ninth year running!
"We are delighted that Indorex Defence has the overwhelming confidence of Your Dog and Your Cat readers, who have once again voted Indorex as the number one go-to choice for household flea spray," said Claire Lewis, product manager at Suffolk-based Virbac.
"It's important to remember that our nicely-heated homes provide the perfect environment for fleas all year round and Indorex's 12 month activity makes it the perfect partner in the fight against fleas."
Indorex Defence is formulated to control house dust mites and kill adult fleas on contact for up to two months after application and prevent the development of flea eggs and larvae for up to 12 months.