High Street shops and other businesses under strain are to be protected from aggressive rent collection and asked to pay what they can during the covid-19 crisis.
Business Secretary Alok Sharma announced yesterday (Thursday) that landlords and investors would be asked to work collaboratively with high street businesses unable to pay their bills through the pandemic.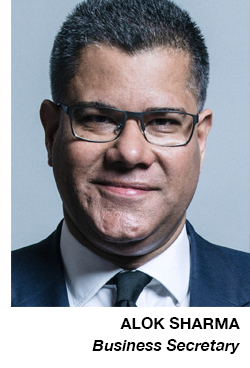 The measures – introduced under the Coronavirus Act and included in the Corporate Insolvency and Governance Bill – mean that aggressive debt recovery tactics will be temporarily banned and businesses will instead be asked to pay what they can afford.
Landlords will also be prevented from using Commercial Rent Arrears Recovery unless they are owed 90 days of unpaid rent.
It is hoped the move will safeguard the high street. However, the Government is also calling on tenants to pay rent where they can afford it or what they can in recognition of the strains felt by commercial landlords, too.
WELCOMED
The temporary new measures to protect small businesses have been welcomed by the British Independent Retailers Association – parent group of the Pet Product Retail Association.
Andrew Goodacre, Bira's CEO, said: "Bira members have told us how frustrated they have been by the lack of support and help by many landlords.
"We are pleased to see the Government take this action which will be a relief to many independent retailers who already have a lot of problems to deal with.
"We raised the concerns of our members and we are pleased to see that the Government has taken notice."
Business Secretary Alok Sharma, said yesterday: "In this exceptional time for the UK, it is vital that we ensure businesses are kept afloat so that they can continue to provide the jobs our economy needs beyond the coronavirus pandemic.
"I know that like all businesses they are under pressure, but I would urge them to show forbearance to their tenants. I am also taking steps to ensure the minority of landlords using aggressive tactics to collect their rents can no longer do so while the COVID-19 emergency continues."