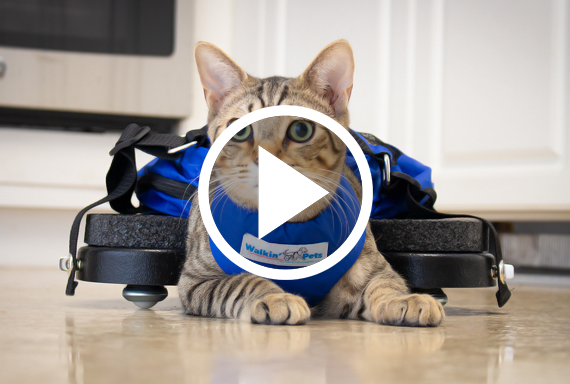 A mobility scooter for pets was named Best in Show at the Global Pet Expo 2020 in the US last week.
HandicappedPets.com's Walkin' Scooter scooped the top award at the Florida event trade show out of hundreds of new products.
The Walkin' Scooter helps handicapped pets to easily manoeuver indoors. Each scooter features roller ball casters for easy movement in any direction, sliding across tile floors, linoleum, carpeting and hardwood floors. With six sizes to choose from, the Walkin' Scooter can accommodate pets of all builds and breeds.
Walkin' Pets is a leader in pet mobility, with a 20-year record, whether it be dogs, cats, goats or even ducks!
"At Walkin' Pets we don't make miracles, we just set them in motion," a spokesman said.