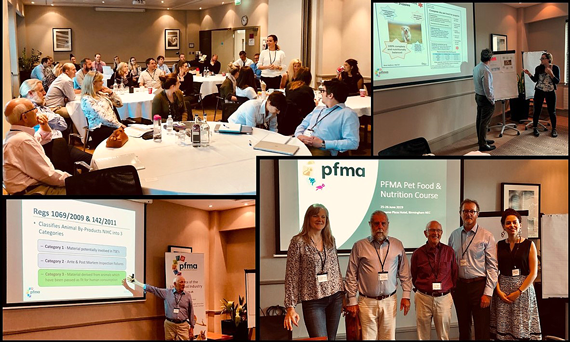 Registration has opened for the PFMA Pet Food and Nutrition Course dates in April and June.
The two-day residential course is aimed at pet professionals, with a dedicated number of tickets for PFMA members and non-members.
During this training course, the Pet Food Manufacturers' Association in collaboration with some of the most well-known industry experts, provides a range of lectures and workshops to give an overview of the UK pet food industry. The course content will cover several aspects of pet food production, labelling and marketing regulations along with species-specific nutrition of companion animals.
'NEED FOR MORE TRAINING'
Sarah Hormozi, PFMA science and education manager, explained: "In 2019, we launched our first round of the PFMA Nutrition Course, which were exclusively available to the members of Pet Food Manufacturers Association.
"The first two events were highly successful and well-received, underlining the need for more training of this nature. We are pleased to announce that we have increased our capacity to allow more pet professionals to benefit from this excellent opportunity to learn and refresh their knowledge."
The course is aimed at pet professionals, including pet food manufacturers, retailers, veterinary professionals and those who work in relation to pet food and pet nutrition. The course is suitable for professionals with a technical or scientific background as well as customer service, sales, and marketing teams of pet food manufacturers and retailers, plus vets and vet nurses.
The course is certified by CPD UK.