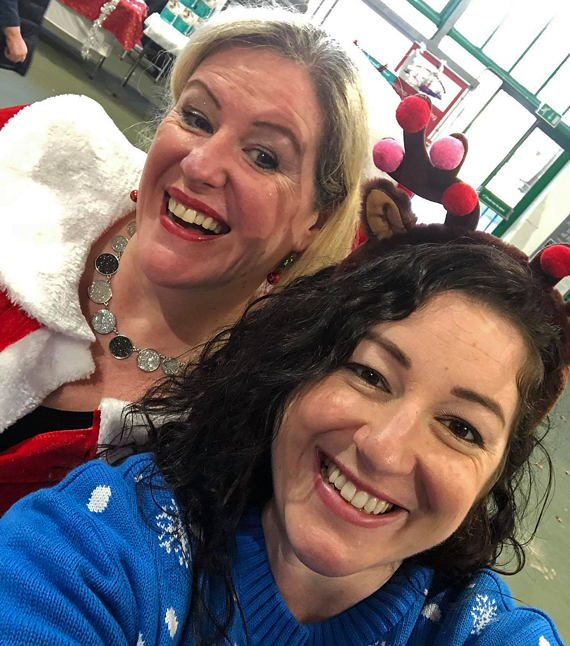 Groomers Heidi and Fern at the BIGA Christmas show
Two British Isles Grooming Association (BIGA) supporters have teamed up with the aim of 'revolutionising' cat grooming in the UK.
Fern Gresty, of iPET Network, met Heidi Anderton when they were both directors at BIGA, and true to the spirit of the organisation, the doors were opened for a partnership and further promotion of grooming for animal welfare.
Heidi's Absolutely Animals business, in Lewisham, is now an approved iPET Network Training Provider, and industry veteran Heidi, who has run her business for 28 years, worked with Fern and partner Sarah Mackay to create the UK's first portfolio of dedicated cat grooming qualifications.
Fern said: "This really does show how being part of a trade organisation like BIGA can open doors to new opportunities.
TRAINING
"iPET Network is also exactly that, too, and all those that become Training Providers with iPET Network benefit from being part of our inspiring gang.
"We are so excited to have worked with Heidi on these qualifications and as far as we are concerned the sky's the limit for cat grooming in this country, both in the UK's current salons and beyond."
Heidi currently grooms around 30 cats a week at her London salon and her unique 'two-groomers-per-cat' technique is a key part of the training she passes on to students.
"This is the first nationally accredited portfolio of cat grooming qualifications," she said, "and I want to encourage existing salons to consider cat grooming because it is so important for their welfare.
"I'm really pleased to be working with iPET Network and thrilled that our joint support of the British Isles Grooming Association brought us together."