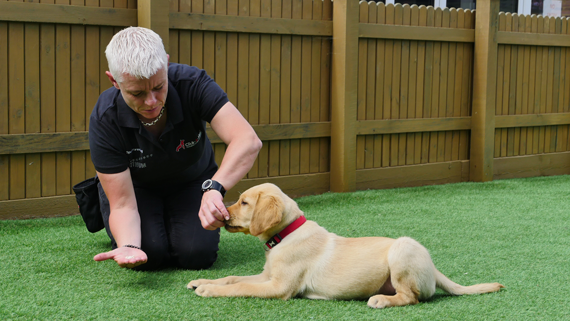 Online puppy training from Click-2-Heel is available free of charge to pet owners this month.
A year ago, Click-2-Heel's founder Di Martin hosted a series of free Facebook live training sessions to help owners who were struggling with puppies during lockdown. To mark the milestone, the company is again sharing recordings of the 15-minute training sessions in its 'Raising Your Puppy With Confidence' Facebook group, designed to be a safe space for owners to discuss issues and where Di shares training tips and answers questions.
The videos, running daily until February 17, feature Di and her then eight-week old puppy Mexx and cover a range of subjects including establishing sleep patterns, socialisation, confidence building, lead walking, and food manners. Di will also be doing a live Q&A at 7pm on February 17, where viewers can ask her questions about the series.
In addition, the dog training business has added more videos, checklists and guides to its free Puppy Starter Kit.
The updated kit now includes videos on loose lead walking, managing puppy biting and how to establish a consistent communication process, as well as advice on preventing resource guarding and separation anxiety.
Click-2-Heel was established by Di Martin in 2005 and since then has worked with over 10,000 dogs and their owners.