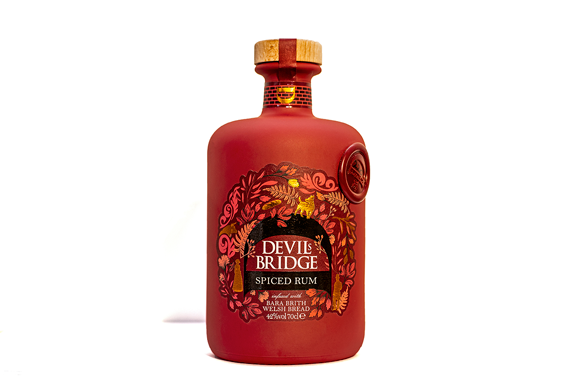 Devil's Bridge Rum has launched an initiative to help rescue and rehome dogs in Wales.
The rum brand has teamed up with Animal Rescue Cymru to help abandoned, condemned or homeless dogs find new homes – and take care of them until that happens.
The premium drinks brand was inspired by the story of the Devil's Bridge, where a woman tricked the devil with the help of her heroic dog.
Yvonne Hazell, of Animal Rescue Cymru, said: "Covid has hit us quite hard, as our shop is closed, no fundraising events for a year now and the adoptions have dropped off dramatically.
"The Devils Bridge Rum partnership was very appealing and will be a huge help to us, especially as they are a local company.
"I think our dream for the charity would be to rehome more animals to suitable homes and to rid the world of puppy farms, having seen so many damaged dogs come into our rescue from these terrible people."
AMAZING PEOPLE
DBR co-founder Gregor Shaw added: "Our brand is built around the notion of this beautiful, cheeky, clever little dog tricking the devil for his owner – and any dog owner knows that is exactly what your pet would do for you.
"We want to help real dogs in the real world. We wanted to do this locally by partnering with a small organisation who would really benefit from our help. The big charities are great but our support would be a drop in the ocean to them – lots of people donate to them already.
"With Animal Rescue Cymru we feel we can genuinely make a difference to the amazing people who run the charity, and of course to the dogs themselves, whether that's paying for the roof over their heads, promoting the dogs on our site and getting people to try to adopt them or donate to the rescue. Whatever we can do to help…
Devil's Bridge Rum is sponsoring the full cost of a kennel for the charity and taking care of its occupant, so whichever dog is in that kennel becomes the Devil's Bridge Dog. Then when that pooch is rehomed, a new dog will be moved into the kennel and so on.